MEDI-FUTURE,Inc
Participated in Pharmed &Healthcare Vietnam 2019
MEDI-FUTURE,Inc , the global leader in women's healthcare, participated in Pharmed & Healthcare Vietnam 2019
at SECC (Ho Chi Minh) from Sep. 11th till Sep. 14th, 2019.
The 450 exhibition booths from 25 countries were attended and there were 55% of booths
for medical equipment and 15% of them for pharmaceuticals and more than 3,000 visitors.
MEDI-FUTURE ran the exhibition booth with ITS Vietnam(Partner) and
acquired the market information & preparation for the digital mammography sales.
Furthermore, we settled that we can cooperate with ITS headquarter
to sell SOUL system to the Southeast Asia as well as Vietnam.
It would be foundation of trust between MEDI-FUTURE & ITS Vietnam with co-marketing and exhibition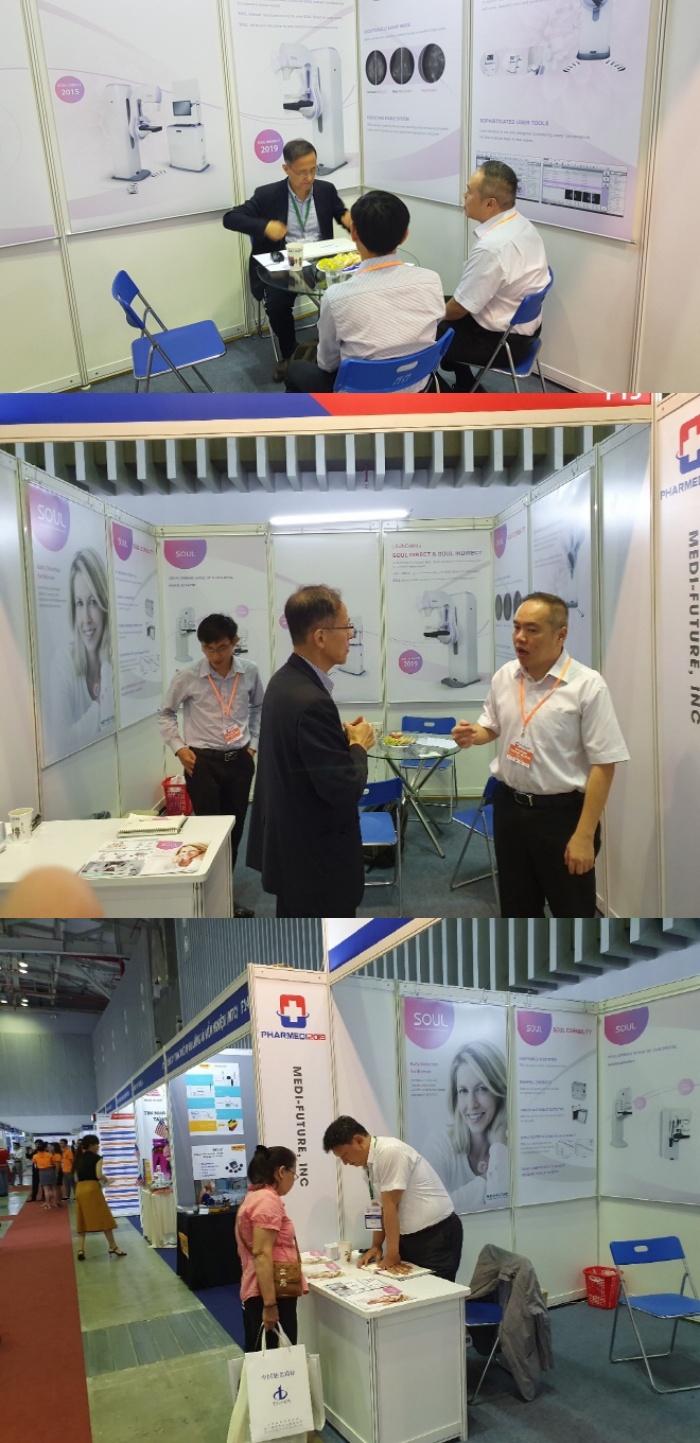 MEDI-FUTURE is a global healthcare IT company dedicated to women's breast care.
Create Women's Health and Beauty