MEDI-FUTURE, Inc., the global leader in women's healthcare,
participated in Arab Health 2021
MEDI-FUTURE ran the booth for marketing at the Arab Health 2021 in Dubai from June 21th till June 24th, 2021.
Arab Health 2021 is the world's longest running healthcare exhibition and congress, taking place in Dubai.
Arab Health 2021 is considered as a place for communication with existing and potential customers,
in which we confirmed their satisfaction about our superior image quality.
Through this exhibition, we plan to lay the foundation for our entry into the Middle East market.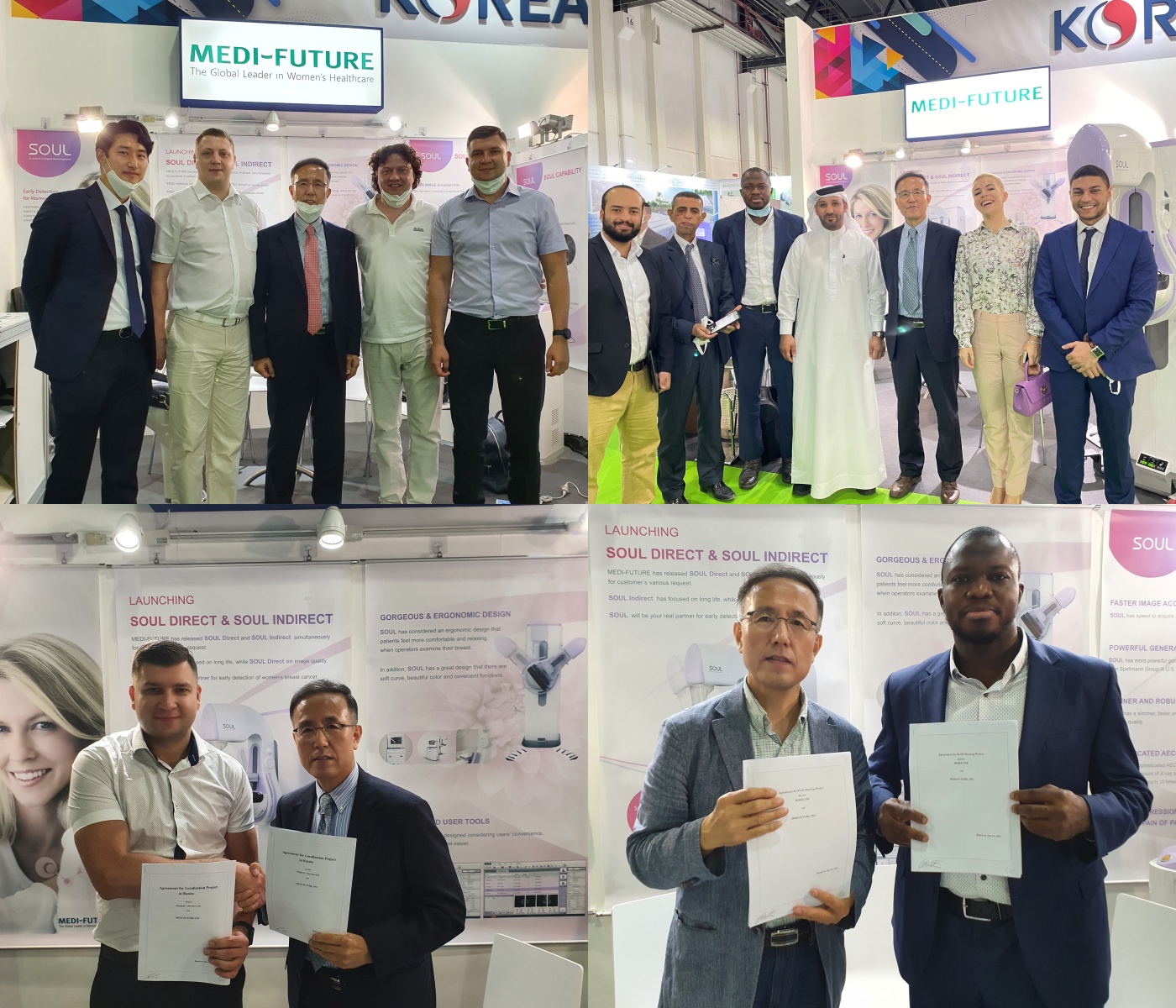 MEDI-FUTURE is a global healthcare IT company dedicated to women's breast care.
Create Women's Health and Beauty