MEDI-FUTURE, Inc., the global leader in women's healthcare,
participated in KIMES 2022 and proudly showed our full line-up
At KIMES 2022, MEDI-FUTURE's products including Digital Mammography SOUL,
breast ultrasound AI diagnosis system (CAD) and mobile X-ray detector holder were introduced.
Through participation in KIMES 2022 where 1,200 domestic and foregin companies participated,
It is expected to lay the foundation for expansion in domestic and overseas markets.
KIMES 2022 exhibition provided MEDI-FUTURE, Inc., a very promising, strategic stage so that MEDI-FUTURE can jump up to be the top 5 leading mammography company in the world.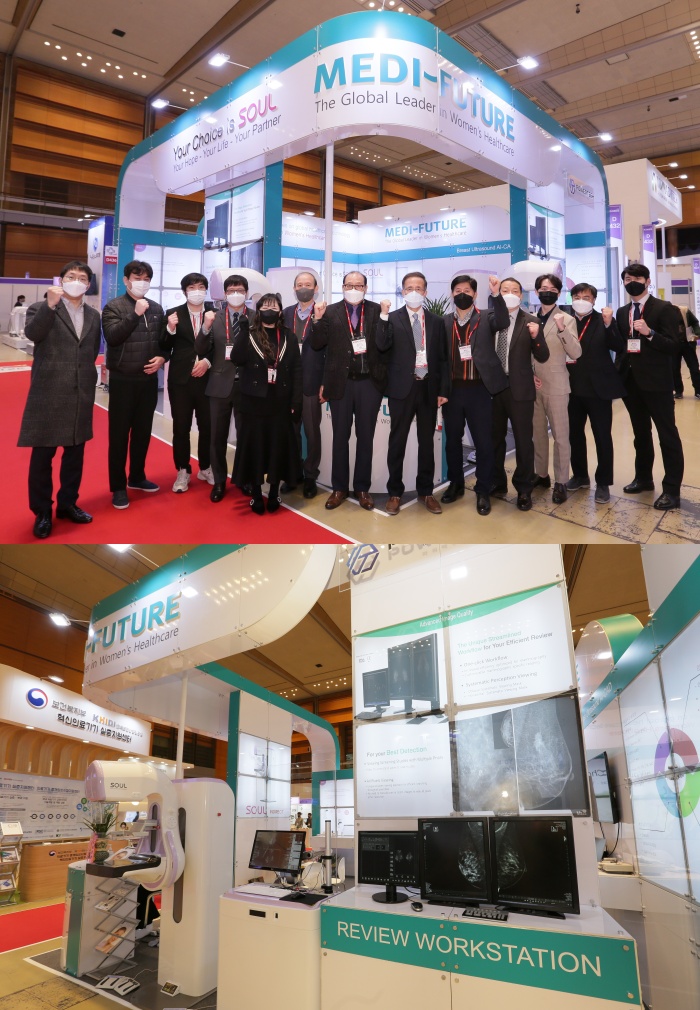 MEDI-FUTURE is a global healthcare IT company dedicated to women's breast care.
Create Women's Health and Beauty